Selling some Halloween props I will ship some out other I want to keep for local pick up!
Animated Donna the dead with severed head 200 plus shipping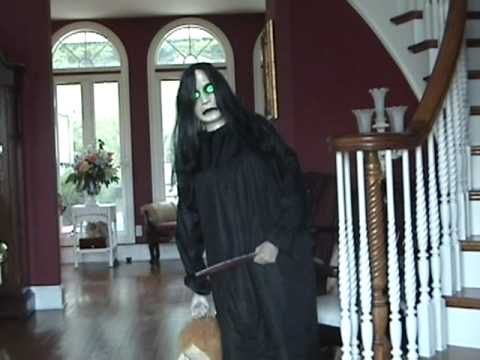 Sitting scarecrow prop 90 plus shipping the zipper on the back broke it is not noticeable its on the bottom by the pants you can use safety pins to secure it! 90 plus shipping
I am selling a life size Vanessa corpse prop from midnight studios it has amazing detail its suppose to be meant to lay on a table but I had it customized to stand up she has a steel base and is sturdy she is a bit heavy I paid $900 asking $700 obo local pick up please im in oak lawn Illinois, 60453!
I have a silicone life size nun her face is made of silicone and the hands she is really creepy she is not made from midnight studios she is heavy paid $800 $600 obo no shipping!
If interested please email me
nicholasizaguirre@yahoo.com
rather then pms. thank you.