selling a ghost ride productions animated skeleton this is a full size skeleton not just the skull he looks corpsed like. Comes with a controller you will need speakers he also comes with instructions, his head moves side to side, eyes moves and mouth. Paid 1600 on this guy also comes with 2 audio cds with haunted house rules and other sayings. You can re program him how ever you want too with the instructions. I am asking 800 obo pick up only.
Here is a video of the skull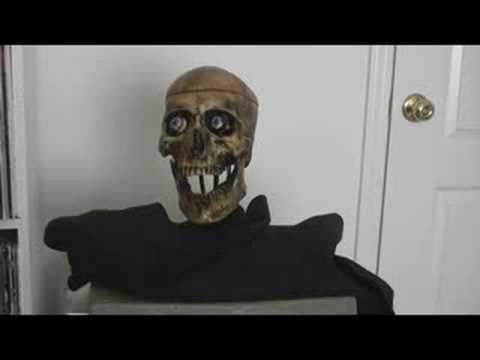 Also incuded some pics the wig is removable just put it on him for the pics.