HAUNTED MANIA DVD NEW 2007
This is the New One the Latest DVD hot off the press
Haunted Mania
Its like no other Haunted DVD out there
Plays like horror movie but teaches you to build props, Make up and take tours of 3 of the best haunts out there.
WARNING
THIS DVD CONTAINS KILLINGS, MUTILATIONS, VIOLINCE, AND ONE CRAZY MANIAC HOST.
THIS DVD WILL KILL YOU..
ON THIS DVD
Haunts Tours of
Scarebrothers Haunted Nightmare
3 haunts from them alone.
Then Tour
The Darkside Haunted House
Then The Halls Of Terror Haunted House
Learn to build a corpse skull Door Jam
and Make Up Tips about killer clowns and more..
And
interview with
GUNNER HANSON AKA THE 70's Leatherface
He the man that was the first and the best leather face ever
We go one on one with him and he tells how to play leather face the right way. Dos and donts on him. Character Development and the battle royal predection bettween freddy, Mike, Jason an himself.
aprox 2 hours long
see the best of haunts, props and make up all on one DVD movie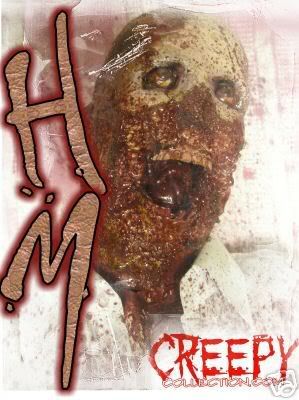 http://search.ebay.com/_W0QQsassZcre...lectionQQhtZ-1
[/url]