I have a Scarefatory Tombstone Reaper and Gravedigger for sale.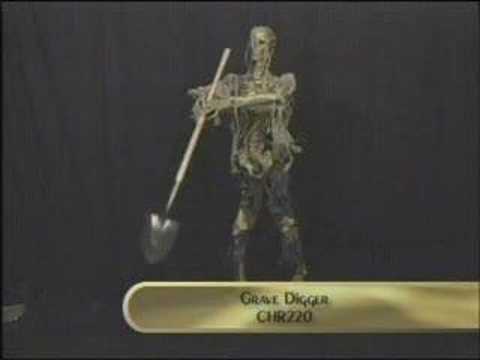 I can bring them to St. Louis with me. These animatronics have been meticuously maintained and improved. The Tombstone Reaper's original latex foam crypt (that he floats on top of) has been replaced with real 3/4" plywood with crown molding and painted. The sides of the crypt have two lamps with fllickering lights. The steel has been re-wielded and reinforced. The Gravedigger has had the welds replaced and reinfroced at the joints (shoulders/hips).
BEST OFFER GETS THESE!
I would be interested in trades as well.