This new carving looked cool. You can see the giant 4 story head in the background to the right. As you came around this thing you would finally see the big one. Since it was new and that big it made quite an impression.
Some fog coming from the queue line.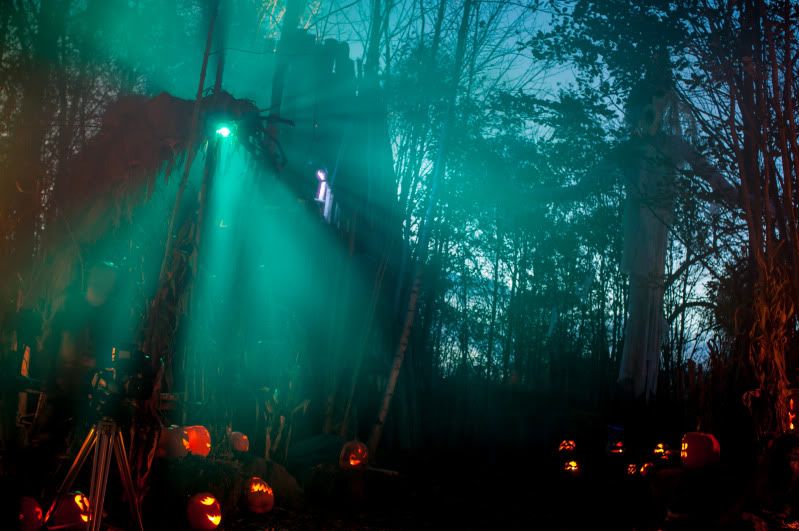 I love this effect. Skeletons draped in cheese cloth and sprayed with glow in the dark paint. You have to just mist the figures because it's easy to go overboard with the effect. We rented a 400 watt black light to light the whole tunnel full of these.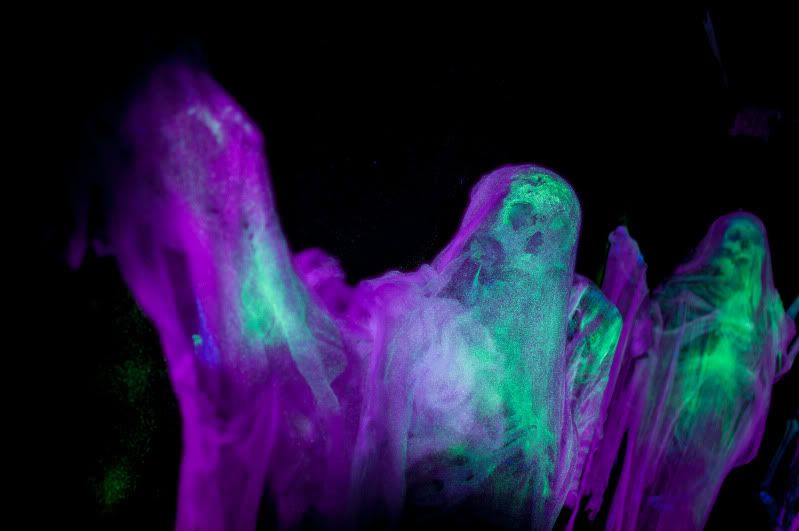 This is the facade that will be gone. I want to increase the patrons visibility of the new one from a distance. The new one whatever it looks like will be on a raised platform and pushed back to give us more room in the queue line.