Progress is going well. Laying out the roof trusses for a caboose, part of our new Death Junction scene.
Caboose in progress.
This is really cool! We had a Memorial day cookout at the haunt. This is my father 70 and my grandfather who turns 103 in two weeks. on the caboose. He got a real kick out of it. I am using his giant saw blade for the saw mill scene this year. Check out the
train horn, lol!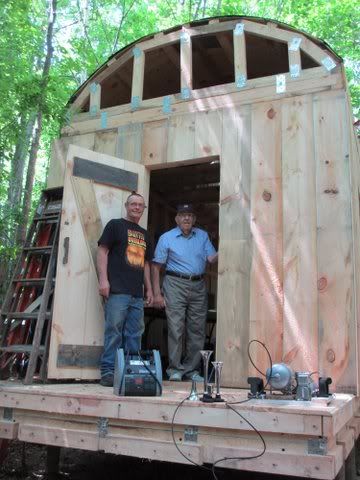 It's hard work making new buildings look old, lol!